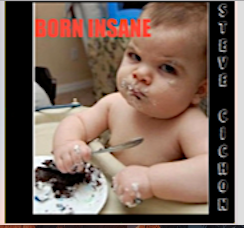 SONGS
1)FALL DOWN
2)NEVER RUN AWAY
3)HALLUCINATIONS
4)PUSH COMES TO SHOVE
5)NIGHTMARE
6)GET BACK UP
7)JUST LIKE YOU
8)OUT OF HAND
9)FREE THE PEACE
10)COVER 
11)WORLDS COLLIDE
   http://www.soundvault.tv/search?query=li%3A1023   
AVAILABLE AT www.apple.com/itunes |www.spotify.com www.cdbaby.com |www.amazon.com C.P.2017  STEVE A. CICHON ALL RIGHTS RESERVED.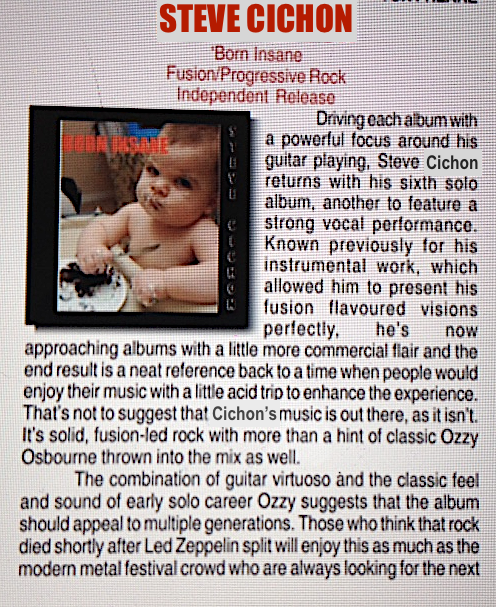 NOTE:THE ORIGINAL REVIEW UNFORTUNATELY HAD MY LAST NAME SPELLED INCORRECTLY. (They are 6000 miles away/I was too late)
NOTICE THE SLIGHT COLOR DIFFERENCE WITH MY CORRECTIONS ADDED.THEY HAD ALL THE LETTERS
JUST NOT THE RIGHT ORDER.   CHICON INSTEAD OF CICHON. AN HONEST MISTAKE.GREAT REVIEW!
I LOVE THE ZEPPELIN & OZZY REFERENCES.     *POWERPLAY ROCK & METAL MAGAZINE - ISSUE #205.*